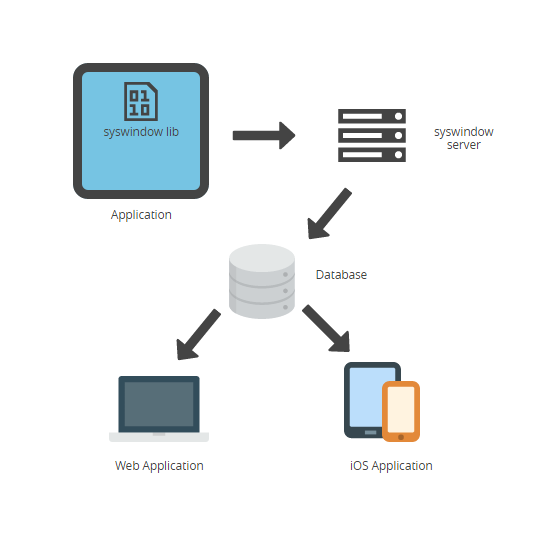 Syswindow
Syswindow is a service that can help you to monitor your systems from remote location. Syswindow client is available for web as well as iPhone which makes it easier to monitor your critical systems at any time and form any location.

Easy to integrate SDK gives flexibility to expose any data on the dashboard in any form of chart. It also supports exposing image data which opens up lot of innovative possibilities to create a well structured dashboard containing all the critical information. SDK provides many inbuilt widgets to monitor system e.g. memory usage, CPU usage, handles used by the process. Developer has an option to create a separate application to monitor process or embed syswindow in the application itself to get the fine control over the application data.
For more information visit syswindow page.